To create this photo, I used my computer screen again as a softbox. I wanted to get the silhouette of the glass so I didn't need a flash, and using a tripod I could choose the dof I wanted and then the necessary exposure time to get a white background.
I placed the razor blade very carefully before filling the glass until it held in the position I wanted, and then I started to fill the glass with water using a dropper, and also doing some photos of the composition while I was filling it, just in case the razor blade changed its position, in which case I could loose the shot.
Also, in the first attempts I noticed that the edges of the glass weren't as defined as I wanted due to unwanted light coming from the screen, so I placed a couple of books as flags to reduce the amount of light on the sides of the glass to get a more defined silhouette.
Finally, I used photoshop to create the silhouette of a face and then its symmetry with a copy of the layer.
Before: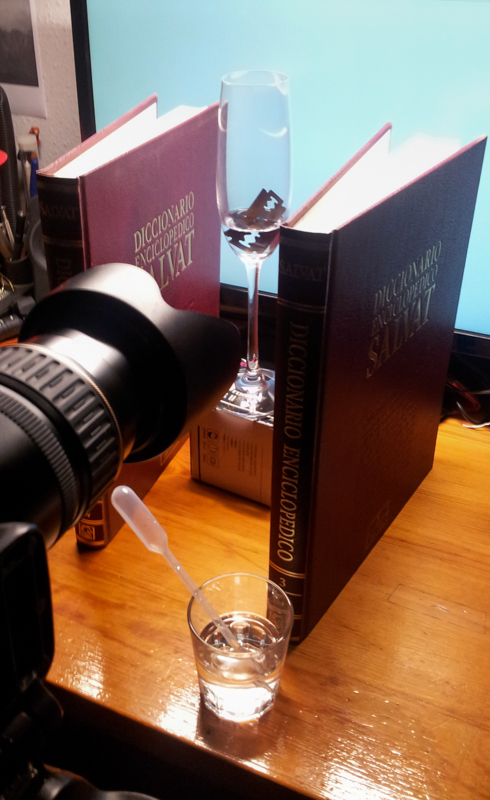 After: