In this one, I wanted to create an mood similar to a jail by projecting the light through something like "metal bars".
I used a cutter and cardboard to create my bars and set a flash behind it on the right of the camera to project the shadows of the bars onto the composition.
I could have created shadows with a more defined borders by placing the flash farther from the cardboard, so that the relative size of the flash would be smaller, but for me it was ok this way, because it can be interpreted as an office curtain too, which I also found appropiate.
To emphasize the highlights and textures of my hand and give the impression that the person was in tension and sweating, I used a dropper with water to wet my hand. I used an old keyboard I had at home because by combining it with the b/w processing seemed more adequate to me than a modern keyboard.
Before: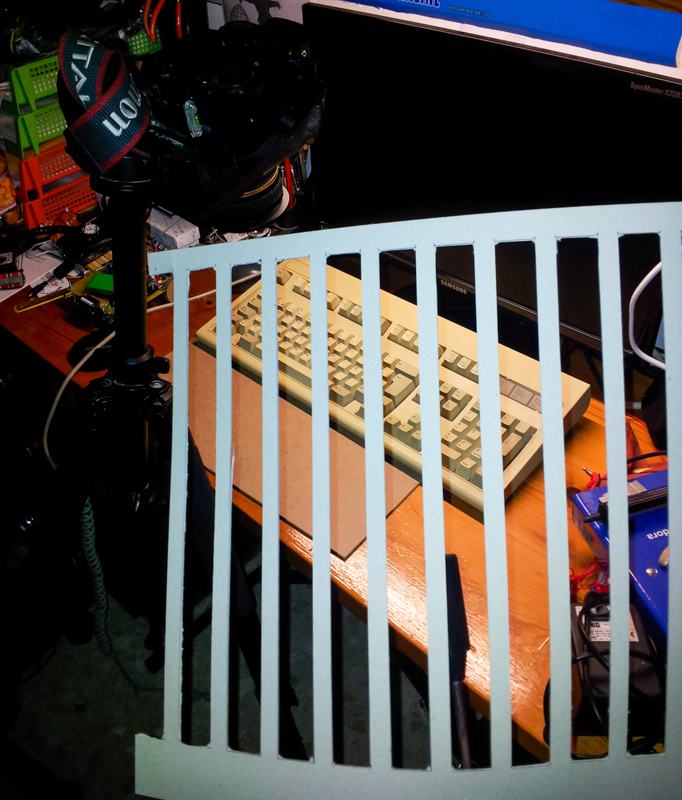 After: